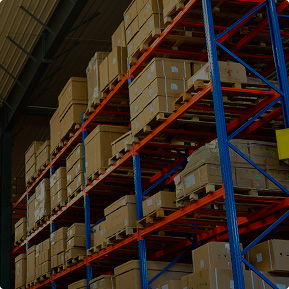 Indian Movers Organization is well known company in field of moving and relocation that also deals in Warehousing and Storage Services. We offer storage solutions in secure warehouses. Our warehousing solution offer best services to our customers.
We offer warehousing services for almost all things like machinery equipment, vehicles, products, and perishable goods. We offer services for businesses that do not have the space or capital to store items, or that may want to store items in a remote or highly-controlled location. The main features of our warehousing services are:
1. Bulk storage
2. Ambient and Temperature Controlled Storage
3. Field warehousing
4. Warehouse automation for receiving, shipping, and picking
5. Inventory monitoring and control using technology such as RFID
6. Seasonal overflow storage
7. Food grade and agricultural warehousing, etc
We offer facilities of pick / pack, de-stuff / palletize bulk stack and storage services. We release your goods and items when and how you desire. We also ensure the smooth transition of your goods and items through every phase of the transport cycle.
We are here to assist and resole your warehousing problems related to storage of your household goods in any city. We offer more reliable and affordable warehousing solutions to our customers. For more about Warehousing and Storage services, you can contact us any time.