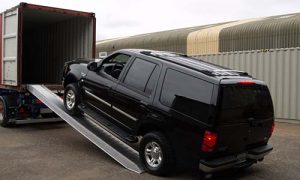 Indian Movers Organization is a popular name in field of car transport services. When it comes to shifting your car or other vehicle, Indian Movers Organization is a well known name in the industry. Your car or vehicle is one of the most important things of your life. But when relocate from one place to another, shifting of your vehicle is a big issue.
Indian Movers Organization is the most convenient company that offers car transport services that relocate your car timely to the desired locations. We have a fleet of self-owned, customized Car Carriers that are specially designed for vehicle transportation. All these car carriers are safe & there is no harm may happen during transportation. All car carriers are equipped with the latest safety features as well as latest technology and are able to carry even the most luxury segment cars without a scratch from the time of picking to delivery. We offer car transport services for almost all types of car like Volvo, Tata, Nissan, Renault, Ford, Toyota, Mahindra, Maruti and Hyundai, etc.
If you are looking for best car transportation services at affordable rates, Indian Movers Organization is here for you. We promise you to provide best services at affordable rates. We have a team of expert members that help us to reach our goal & fulfill your dream.