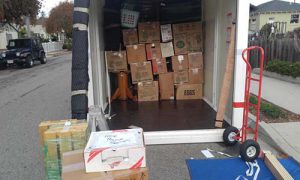 Indian Movers Organization is a well known company in field of relocation services. We offer different types of relocation services like home relocation, office relocation, commercial shifting services, plant and machinery shifting, packing and unpacking, loading and unloading, storage services, etc.
When it comes to relocate from one place to another, loading and unloading is the main vital things because during loading and unloading, there is a Fear of breakdown of accessories. If goods are not loaded with extensive care they may broken.
Indian Movers Organization offers best loading and unloading services. We are expertise in this field and offer highly organized and systematic method of moving and loading the goods with reliability packing. The entire process is performed through the help of well developed equipments that ensures the utmost safety and all the goods remain free from any sort of scratch or damage.
We have a team of expert members. The entire loading and unloading process is performed by the most skilled team members. Our staffs ensure safe loading and unloading work and demand of clients are fulfilled excellently and you can enjoy the exclusive loading and unloading services rendered by us at a very affordable and reasonable price.
To know more about relocation and loading and unloading services, you can contact us. Our representative will help you.