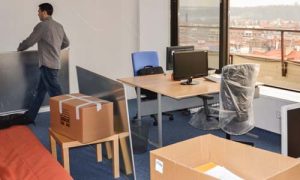 Indian Movers Organization is the best packers & Movers Company in entire India and abroad for serving Nation from last 20 years. We offer special deals foe commercial shifting services. We offer relocation services for shift your offices, shops and commercial belongings safely to your new place.
Commercial relocation is different from other relocation services. We know that commercial shifting is very susceptible form of relocation as they have to deal with very expensive machinery. We do depth analysis of the goods & machineries & pack items according to nature of items. We communicate with clients to know their requirement & work on this principal.
Machineries & other commercial goods are very expensive; hence it is necessary to pack these items with vey care. We use pads, cotton bubbles, and cardboards to keep goods & machinery safe during relocation. The major commercial shifting services which we offer include:
1. Plant Relocation
2. Works relocation
3. Machinery Installation
4. Plant Installation
5. New Machine Installation
6. Complete Turnkey Operations
We have a team of professional members that are expert in their work. With help of the expert team, we promise you to serve best.